Your beliefs become your thoughts,
Your thoughts become your words,
Your words become your actions,
Your actions become your habits,
Your habits become your values,
Your values become your destiny

― Gandhi
I was recently watching a YouTube video in which Marisa Peer spoke on healing the body and mind, and it fit so nicely with this thought that came to me. Our thoughts are where it all begins; it is where we build or destroy ourselves.
When I was younger I would watch the program, Profile on every Sunday on the television. Each week I would feel intimidated by these seemingly outer worldly beings who overcame great adversities to be at the top of whatever profession they had pursued and I thought, "well, I'll never be one of those persons" and so I would mentally roll my eyes, each Sunday while listening after a while – but still watch it – thinking that this show just makes ordinary people know that they are ordinary.
We are what we think and before we say whatever we say we think it. So if you think you will never do something, you never will.
From the video with Marisa Peer it all seemed so simply the idea of telling your mind what you want to do. However, if you have practiced negative thoughts all your life, it's not going to be easy, but, it's also not impossible. I developed a formula that did not worked for me over the years: in order not to be disappointed, never think positively. And guess what, I never was? This is not because I was always happily surprised by thinks working out, but 8 out of 10 times they did not and I would go, "oh there it is, I was right, life just keeps proving me right, life is so unfair, when will things go my way…" and on and on I would go, until I was paralyzingly depressed. It is obvious then that our thoughts have a lot of power and we can become so use to having certain thoughts, that we do not realize the damage we are doing to ourselves.
In reading up on this, one of the things I constantly see is the idea that we create our reality. Whatever we think really does come true. Because of this we go around feeling like we have second sight, when really we have made those things a reality. We make them real not just by thought but actions that go along along with those thoughts. So, you think you are lacking in some way, and you begin to act as if you are and people label you base on how you act and begin to treat you that way, and you see this as evidence that you really are this way. But it all comes back to you and not those persons, they are just following your lead. You are telling them how you want to be seen and treated – it really has nothing to do with them and everything to do with you!
For several years I have suffered with some pretty scary panic attacks, which took me to the hospital twice, once I stayed overnight. At one point I drank almost half a bottle of vodka and took a couple of antidepressant tablets because I wanted to die. Luckily it did not work – and none of the persons I live and who live me knows about that so I hope they don't read this. But, at the time my thought was, " I can't even do that right, might as well carry on" and I did. I am still here and I haven't had a serious panic attack in two years. It's not because I am "cured", it's because I keep telling myself that I want to live and I have so much to look forward to; and, I do!
Where a thought goes energy goes and healing goes…

Marisa Peer
God gave us the ability to use our minds to accomplish great things, why wouldn't we fill it with positive thoughts? Our thoughts are more powerful and so we need to be conscious of how we are using them. If you want something to change in your life you first need to assess your thoughts to determine how well they are aligned with your purpose and what you want to make a reality. Your thoughts can mean the difference between life and death.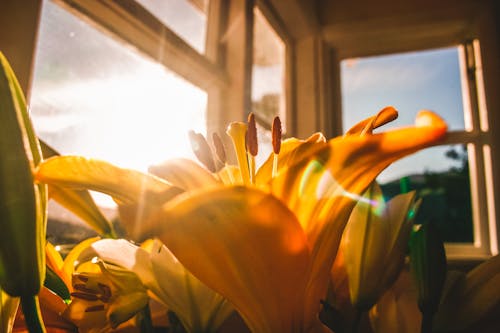 Your personal thoughts carry so much power. It's important to be mindful of what you spend your time thinking about. Make sure that your thoughts aren't defeating you or your purpose in life. Fear, doubt, and a negative attitude will continually hold you back. Your journey may be a bumpy one, but I encourage you to never give up! Giving up only does one thing: It keeps you from ever knowing what could have been. Don't allow your uncertain attitude to be the reason why you don't succeed. It's a very sad thing to live your life with regrets. So therefore, giving up is NOT an option for you. Don't even entertain those thoughts. KEEP MOVING FORWARD, no matter what!