I thought about this and if you view this in passing, you would probably say it makes no sense. Yet it does.
There are many times when we feel we do not have enough, that we should have or even deserve more. We take for granted what we do have and say that we are not blessed because our lives are not overflowing.
Have you ever eaten too much? I have, and have regretted it until I am no longer full to bursting. In the hours that it takes to get comfortable, I have regretted being so mindlessly greedy. I obviously had bitten off more than I could chew.
It's not the case in the song by Bob Marley and the Wailers: Them Belly Full (But we Hungry):
Them belly full but we hungry
A hungry mob is an angry mob
A rain a-fall but the dirt, it tough
A pot a-cook but the food no 'nough
It's not that we have nothing, but that we may feel that more would be better than just enough.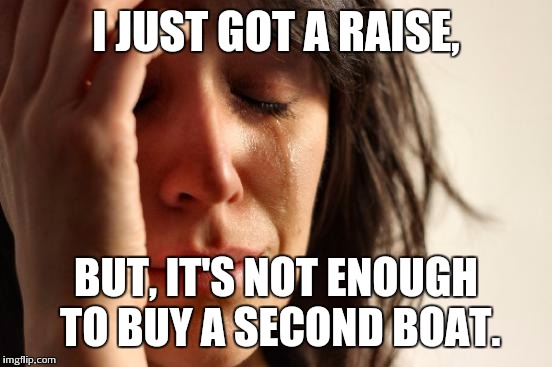 So, we buy more things than we need, and try to be a part of everything that is happening around us. We can't be still, worse silent, because we may miss out on something. What is that something? We may not be sure but we just might.
Full mouth, but around it we complain. Perhaps maybe we need to stop complaining about having just enough, we may choke ourselves and never truly appreciate and benefit from what that full mouth can do for the body and soul.