Don't change because a new year is coming up but change for your own personal growth no matter what resolutions you make, they start with you.

Unknown
Okay so suddenly I am into looking at life in terms of phases. Must be because I'm getting older, or something. This January the 4th like very January the 4th, whether or not I acknowledge it, I will be ONE YEAR OLDER. But that is not what I want to talk about. I don't know when, but I now firmly realize that the end of 2019 means the end of a decade, and the start of a new one. Well that's what I've been hearing.
So, we will go along joyfully into the new decade, happy that we made it out alive of the last one. But many of us dread any more signs of the kind of dystopic world we seem to be descending into more and more, similar to dystopia in, Parable of the Sower by Octavia Butler.
Instead, we hope to set and focus on personal goals and taking things a day at a time. So if you have not decided what this new page will look like, now is a good time as any to do so. Just consider that there are many, who do not have the prospect of thinking beyond today and so find it difficult to plan for tomorrow, much less 10 years! Also, while it's a new year, old problems still exist. There are still thinks about ourselves that we need to work on and things we have to come to terms with.
However, many hope that they will be able to take on new challenges and make some positive changes, because nothing stays the same forever. Right?
So…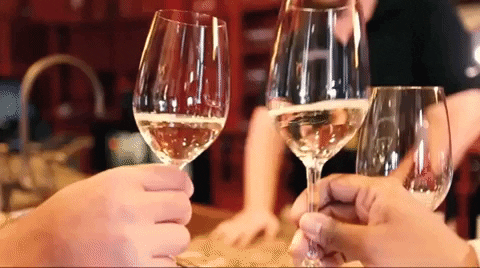 Here is to being yourself more and more and being more concerned with what is happening around you than what is being done for you. We look forward to being happy and grateful about the things beyond our control. Let's hope that when we are faced with changes, we roll with them and are not crushed by them. Here's to not aiming for perfection in yourself and others but live and let live. Based on last year and previous years, we know that moving forward it will be another bumpy ride, because not only the date, but everything in your life could change in the blink of an eye.
With all that being said, there is one thing that is for certain, the new year brings abundant hope. May we not be fixed on our despair but on the possibilities moving forward.