Do you ever feels its your turn?
What happened? Did things change? Did you work hard for it or did you just hope and pray?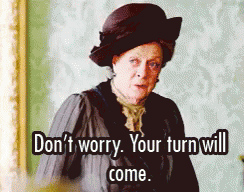 We may have felt from time to time that it's our turn to do what we were destined to do!
But somehow things just never worked out.
Maybe it's because we need to click on the link that gets us to the place we need to be (there's a thought).
Is it your turn?
Only you can decide that.
No one can make your dreams come true, only you can, by putting the work needed. And even though we know this, we always could use a reminder. We are bombarded by all the things we have to do to get by. However, this state of affairs cannot be our end game. We need to do what we have to do, in order to do what you want to do. And sometimes when it's our turn we may think we are not ready, but that's because we do not know how strong we have become. All we need is the right timing to prove this to ourselves. Sometimes your turn is when you feel like you're not ready!
What do you do when it's your turn? Will you be ready to take advantage of all the opportunities waiting for you? We are good at dreaming about the things we want to do but we can defeat ourselves if we do not believe that we deserve our turn when it comes.
So what ever it may be, believe that it is your turn and everything will always work out the way it is suppose to. All you need to do is remember that when your turn comes, it's not just about you, it's not just about what you can get and how much you can get; it's about being true to you. Also, make sure that when your turn comes, you make the most of it!