Old things can be made new so think twice before you throw them away
While we may want to throw everything out with the new year coming in, let us not be too hasty.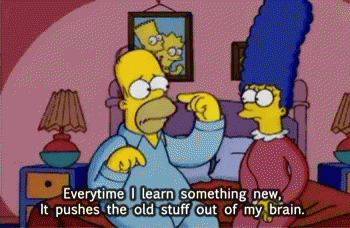 There is this belief that we have that everything is suppose to magically change with the start of a new year. If we had a negative mindset we instantly develop a new more positive one. If we ate poorly the year before we just make the resolution and it will be a healthy year ahead.
All our problems will disappear and puff, we begin with a clean slate.
So we hastily try to get rid of everything , the good and the bad, they all must go!
Hmm, I have realized from experience that more thought, planning, action and discipline is required than we give.
While we need to get rid of the things that have held us back from reaching where we need to be, we need to make sure that we do not make the mistake of getting rid of something we may need later down the road.
Sometimes it take a while and some effort to recognize the beauty in what we have and to appreciate it fully.
In the act of being mindful, let us all be cautious and think carefully about what we are about to let go of.
Is there more value in keeping something, than letting it go?