Let all that I am praise the LORD;  may I never forget the good things he does for me.

Ps 103: 02
Sometimes we get so busy with live that we forget God.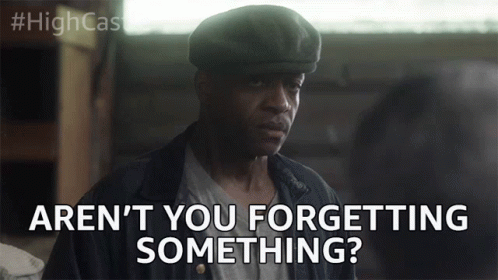 We become so in love with the many things we have (titles, material possessions, friends, name and reputation), that we forget from whom it all comes.
We get so busy that we forget to meditate on the word of God, while we strive every second of the day to be the best that we can be – without God.
Yes we have all at one point or another forgotten that we have limited power compared to a greater force that enables us to reach the heights we have achieved.
We begin to forget or do not recognize our purpose when we forget God. Instead, we begin to follow the poor and limited advice given to us by those who seem to be on our side and end up being causalities in a very unforgiving world.
When we forget that everything we have or ever will achieve, then we are careless with them and end up losing it all.
Whenever we find ourselves doing foolish or desperate things yep we have forgotten God. It is at this point that is when we need to check in with ourselves, we could be about to lose our way or even our very souls.
When we forget the awesome things that God has done for us, because we now face some of the hardest challenges and greatest trials of our lives, then we have forgotten God.
When we think we can solve our own problems, we say to God we don't need Him and He in turn leaves us to solve the mess we create. We do this because we forget God.
When we worry and fret about the future, it is because we have forgotten that we serve a Mighty God. One who needs no testing because the greatness of God is beyond our understanding.