It's hard to be thankful when nothing is going right.
When things are working out and we get what you want, that's when we will be quick to say thank you to God and whom ever is paving our way, by assisting us.
So is there a right time to say thank you?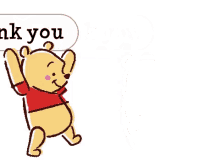 Would you thank a police officer for giving you a traffic ticket, someone who messes up your order, who charges you twice as much as you should pay or when someone gives you unfair and unwanted criticism?
Our instinct is to say no, of course not. Why would you thank persons for creating unpleasant situations for you?
What if the tables turned and you did something nice for someone, instead of a measly thanks they respond, "oh I could have done that, you didn't have to do it!" Would you regret helping and promise to never help another soul ever?
Whatever your vantage point, saying thank you is a part of being humble. It reminds us that we are not invincible and so cannot do everything on our own and for ourselves. We need the support, encouragement and strength of others to sufficiently get by in this world. We need the strength of God to assist us in overcoming our many mountains.
We need to be thankful for the bad things that teach us something new about ourselves and those around us. Sometimes, unfair criticism can force you to self-evaluate and help us in turn to be less judgmental. Just uttering the words as you endure a difficult season can make you more hopeful for the future.
Though two simple words, the phrase has the power to transform the thinking and lives of the speaker and receiver. No matter what the situation, true humility is always being grateful no matter the situation. After all gratitude, as I have said before, is a must.