"When the time is right, life will have a meaning.
When the time is right, world will be bright again.
When the time is right, things will fall into place.
Just remember, never regret."

― Akash Lakhotia
Today I woke up late. But I was not late.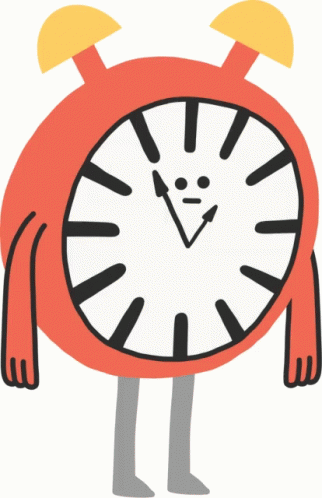 I woke up- God forbid- over an hour late and this is unheard of! But today I woke up not when the alarmed at 4 a.am. but when a voice smugly asked if the alarmed had gone over an hour ago. Normally I would panic, cuss and cry -dry tears of course- and wonder if crosses ( Jamaican:problems, causing trials ) would follow me all day.
But today was different. I decided not to rush things, not to stress but take things easy and just do what I had to do and leave in a good mood. And when I was ready to leave, I left. I reached the bus park, without looking at the time through my journey from my house to catch a taxi to when I reached to catch the bus . When I reached the bus unlike other days there was no line because the bus was already there – I did not have to wait for half an hour or more for one. At the steps of the bus, there was a man in front of me and because I was unsure if there were any empty seats left, I asked him to check for me- but he did not. So I stepped up, fully prepared to step out if there was none – standing all the way to U.W.I is not easy with the morning traffic! Alas, there were many seats available for me to pick and choose from and that's exactly what I did. And as I sat I realized that today, when I woke late and decided not to panic was the day I got the 6:30 bus I had been trying to get every week since taking this route. Imagine that, I really was not late, it was the right time!
I started thinking about all the times I had gotten up early to catch this particular bus and never made it in time. I remember once reaching before it left only to realize there was no seat for me and there were many already standing. Though I was disappointed I had no choice but to wait on the next one. When things are meant to be all you need to do is show up at the right time and with the right attitude. I realized that the level of stress I have been experiencing lately,was really unnecessary. Though there are many things I want to do, and wish I could do them ALL now, it simply is not the right time. Instead what we all should do is make sure we are prepared to act when the right time comes along. Even though I thought I was late I had already prepared what to wear the day before, done my hair so I wouldn't have to do it in the morning – I would have time but you never know – and I already knew what I was taking with me. I have been feeling really tired and so I needed that extra hour of rest. So when I woke there was no need to panic, just do what I had to and go. I didn't stop to cuss and worry, because that would have slowed me down.
Sometimes we all need to be reminded that at the end of the day we have so much control and no more. So, when we think we are late or behind in any way, we need to know that we are always on time when we accept and work with God's time.