In the past I have extolled the importance of staying in your lane and I still believe it is important to do so. It is important to do so if you want to have peace of mind and to focus on your own journey. However, what of you no longer want to stay in that lane, you had been so comfortable in for so long? Does it mean that you are reaching beyond the perimeters of your capabilities?
Yes, we are creatures of habits, but one that we do not consider as fixed in our lives is the need to evolve. If you get bored easily or have lost your passion in whatever field you are a part of, then maybe staying on the course you are on is no longer feasible.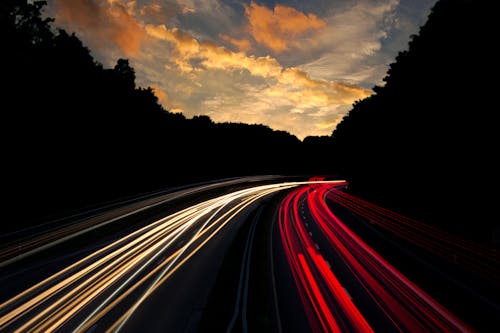 It is not that you will suddenly stop doing you and stop paving your own way. No not all! Instead it means that you want to try a lane that offers more room to fail, grow and conquer new dreams, new ideas and new ways of getting things done. Now, the crucial thing here is that while you are in the process of doing this, if you are not moving in silence you may have to do serious battle with those who tell you to stay where you are because that is where you belong.
No, switching lanes does not mean you have suddenly lost your way. What it can mean is that you no longer have to bid your time, or be carefully restrained. It means that you are confident enough now, having found your footing, to tackle a lane that at one time in your life seemed beyond your scope, whether that was how you felt or how others felt for you. You are not going to look at someone else's example, someone who failed, and decide that it's better to stay put because that will happen to you.
As you continue to run your race, you have to evaluate how you are feeling and how you have changed and decide, independent of anyone else, whether you need to stay or change lanes.
It is reassure to know you are good at something and spend time perfecting your craft, to know that you are doing something meaningful and fulfilling. However, if we have learnt anything so far, it is that we cannot predict what is around the corner. Your plans may need to be altered or thrown out the window all together! You may also have to reevaluate what you believed or hoped for. Your lane is no different. Because of the unpredictable nature of life, that lane that you first begin in, may not be the one you continue in. It is okay to change lanes, if you are convinced it is the right course of action. One thing I have learned, this is that even with the best plans, we have to be flexible enough to make that lane change if or when we have to.